Bluetooth 5.0

 is the continuation of Low Energy LE. Its speed is 48MBps (

double than the last version

). It can be connected up to the distance of 300 meters or 985 feet (

4 times last version

).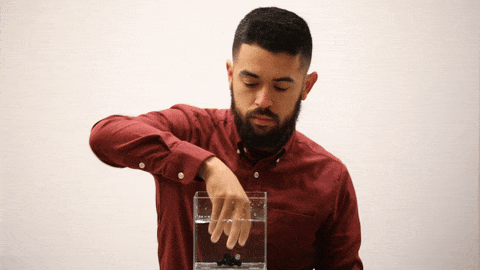 World's Most Professional 

Wireless Waterproof Earbuds

 designed with superior 

Hi-Fi sound

 and ultra-long playtime. It's your perfect workout companion with secure fit and an 

IPX-7 waterproof 

rating.Designed by audio's finest award-winning engineers, the waterproof wireless headphones brings 

next-generationtechnology

 to today's active listener.
【Superior technology means superior sound】

 Experience top-shelf sound quality and bask in its incredibly powerful bass, crisp mid-highs, and crystal clear vocals, and have your own personal bubble that encompasses you in premium acoustics. 
【Never Drop】

Ergonomic and never-drop design. Ultra light-weight with silicone earbuds guarantees comfortable wearing for a long time.
【Upgraded Touch Technolog】

Touch even underwater.The wireless earbuds can be paired with any Bluetooth enabled devices. Some of the compatible devices are iPhone, Samsung, ipad and etc.
Feature:
✅Touch Control 
✅ Superior Sound Quality
✅ IPX-7 Waterproof 
✅ Powered by aptX
✅Graphene-enhanced sound
✅ Ergonomic Design 
✅ Low Latency Bluetooth 5.0
✅ Intuitive Touch Sensor
✅ Never-Drop Design
✅ Charging power for your smartphone(As your mobile phone charging bin)

Back Up For Your Devices
IT with a massive 2200mAh capacity battery, the charging case can provide additional charging power for your smartphone or other mobile devices. It's a reliable emergency power supply in times of need.